If you are passionate about anime or a genuine "otaku", you should not miss this article! The year 2022 comes with a series of big boys in the anime village like Kimetsu no Yaiba season 2 or Attack on Titan Final Season. In addition to the trending series, I will bring a breath of fresh air with 10 other worth-watching anime that has been released in 2022!
No.1  Sono Bisque Dole Wakoi Wosuru – My Dress Up Darling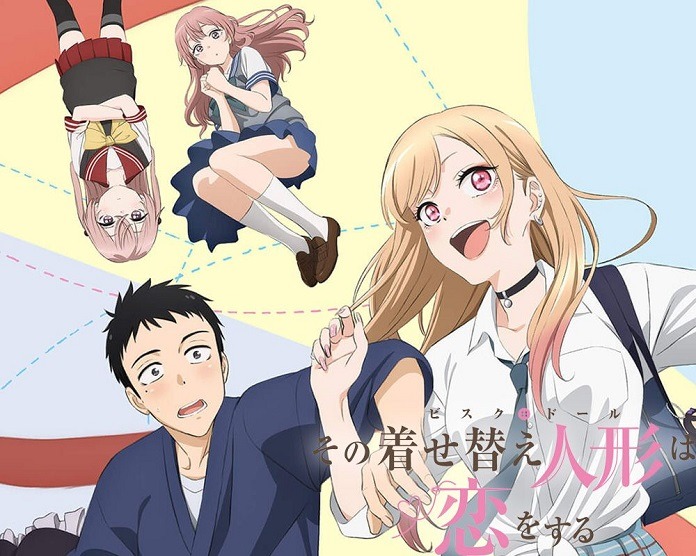 Let's start with a romantic, light-hearted anime! Anime My Dress Up Darling has made a great impression on the audience when presenting a superb image and sound quality right in the first episode. Received commendable scores with an IMDb score of 8.2/10 and 8.40 on MyAnimeList.
My Dress Up Darling Review
The anime is about a guy Gojou Wakana from a young age who has a passion for sewing. In high school, Kitagawa Marin – a girl who is passionate about cosplay knew his talent. She asked Wakana to become her own tailor. Thus, two people of the same "frequency" were connected and their love story began.
No.2  Aharen-San Wa Hakarenai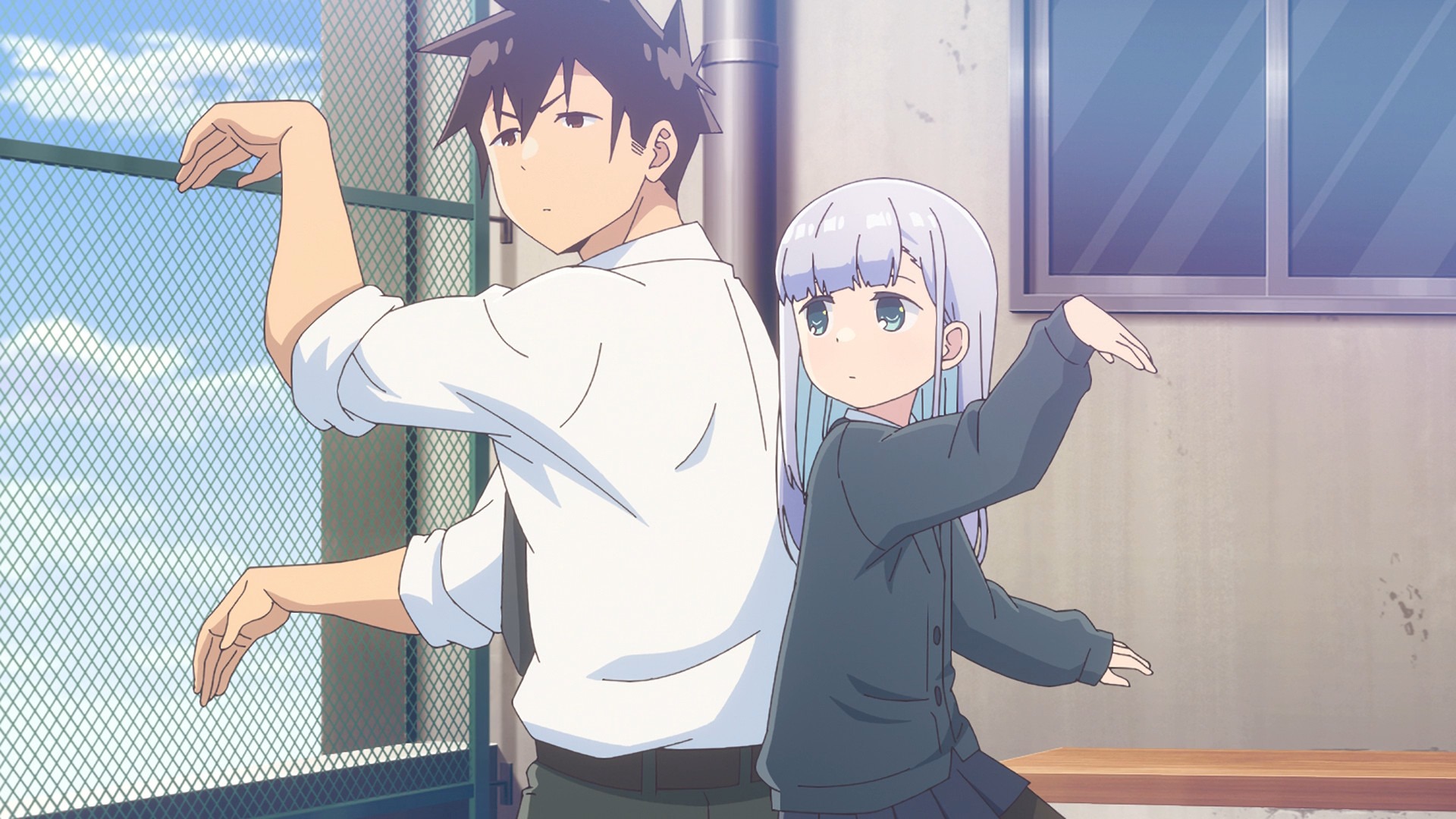 Genre: Comedy, Romance
Author: Mizu Asato
Director: Yamamoto Yasutaka (general director), Makino Tomoe
Episodes: 13
Release date: 2/4/2022
MyAnimeList Score: 7.4
Next is also a simple, approachable Anime series, bringing a relaxing feeling like Aharen-San Wa Hakarenai. This will be a reasonable choice for those of you who love "chill" anime to kill time.
Aharen-San Wa Hakarenai 
The film is about a young girl named Aharen who has problems expressing emotions and communicating. Along with that is the male lead Raido, who acts as an intermediary to help Aharen communicate with people. After the first few episodes, the two seem to show light levels of affection for each other.
No.3  Date A Live Season 4
Genre: Romantic Comedy, Harem, Fantasy
Author: Tachibana Koshi
Directed by: Jun Nakagawa
Episodes: 12
Release date: April 8, 2022
MyAnimeList Score: 7.92
Date A Live Season 4 is the fourth installment in the popular Date A Live anime series adapted from the light novels written by Koshi Tachibana. This anime was actually slated to air in October 2021. However, for some reason, it was moved to April 2022.
Date A Live Season 4 Review
The anime tells the story of the main character, Shido, a guy who possesses the ability to seal Spirits – girls possessing extremely strong abilities. However, in order to activate the seal, Shidou needed to make the Spirits fall in love with him. Creating a "crushing" story aimed at saving the world full of thrills has officially begun.
No.4  Gaikotsu Kishi-sama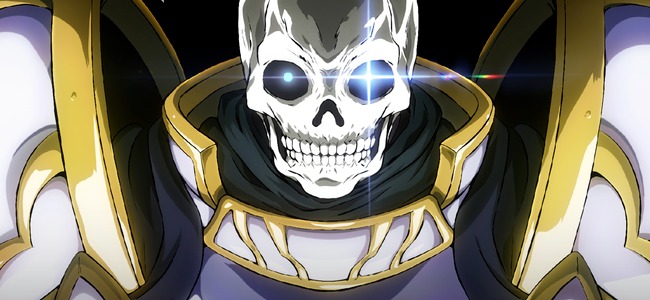 Gaikotsu Kishi-sama is also known as "The Skeleton Knight on his way to another world". Anime belongs to the Isekai genre – a genre that is so popular that it can be considered a "specialty" of the anime-manga world.
Gaikotsu Kishi-sama Review
The anime is about the main character Arc, a gamer guy who, while asleep, was transported to another world with the appearance of a skeleton wearing warrior armor. Because his appearance is easily hunted, he had to hide his appearance. And it seems that his body makes him lose his emotions.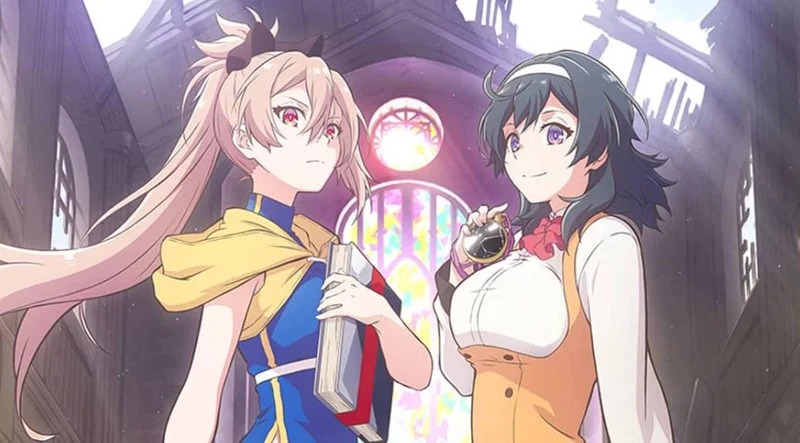 Shokei Shoujo No Virgin Road – The Executioner And Her Way Of Life, also known as "The Life of the Execution Girl". The anime is adapted from the light novel of the same name by Mato Sato and made by the studio JCStaff.
Shokei Shoujo No Virgin Road Review
It's still Isekai but this time it's different! The common motif of isekai is that the main character is summoned with great skills to become heroes. However, in this anime, it's the opposite.
Summoners, also known as "lost people", possess extremely powerful abilities. However, when their power becomes too great, these "lost people" will be corroded by the power and become "disasters". There have been 4 disasters in the history of the continent that destroyed 4 different continents.
Our main character is Menou whose role is to purge these "lost people". However, there is a "lost person" with a time attribute that makes it impossible for her to defeat this one. From here, her journey officially begins.
No.6  Ao Ashi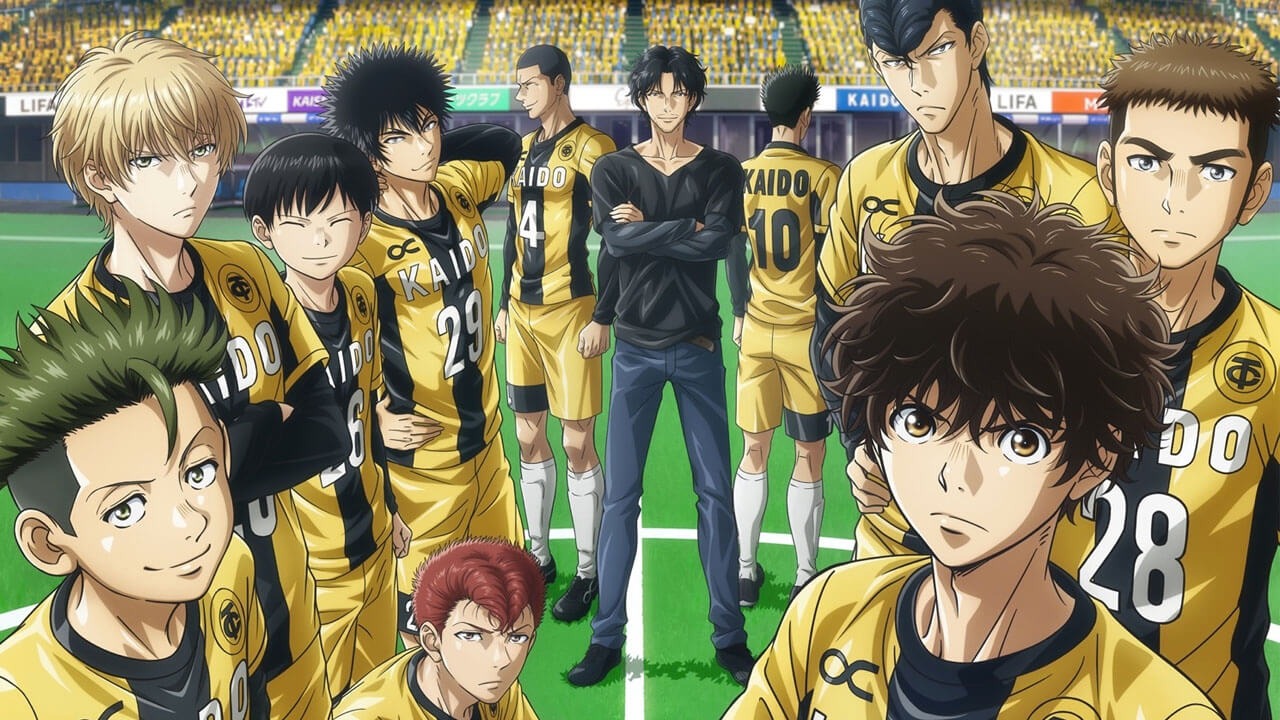 Before being adapted into an anime, Ao Ashi manga was extremely popular with readers. In 2020, the manga excellently received the 65th Shogakukan Manga Award. Up to now, although the manga has been out for a long time, Ao Ashi has always been one of the most beloved sports manga in the world. .
Ao Ashi Review
Ashito is a genius football guy with superior "surfing" skills. In one incident, he met Tatsuya Fukuya – a former J-Club Tokyo City Experion player to train. From here, Ashito embarks on his journey to fame.
No.7  Tomodachi game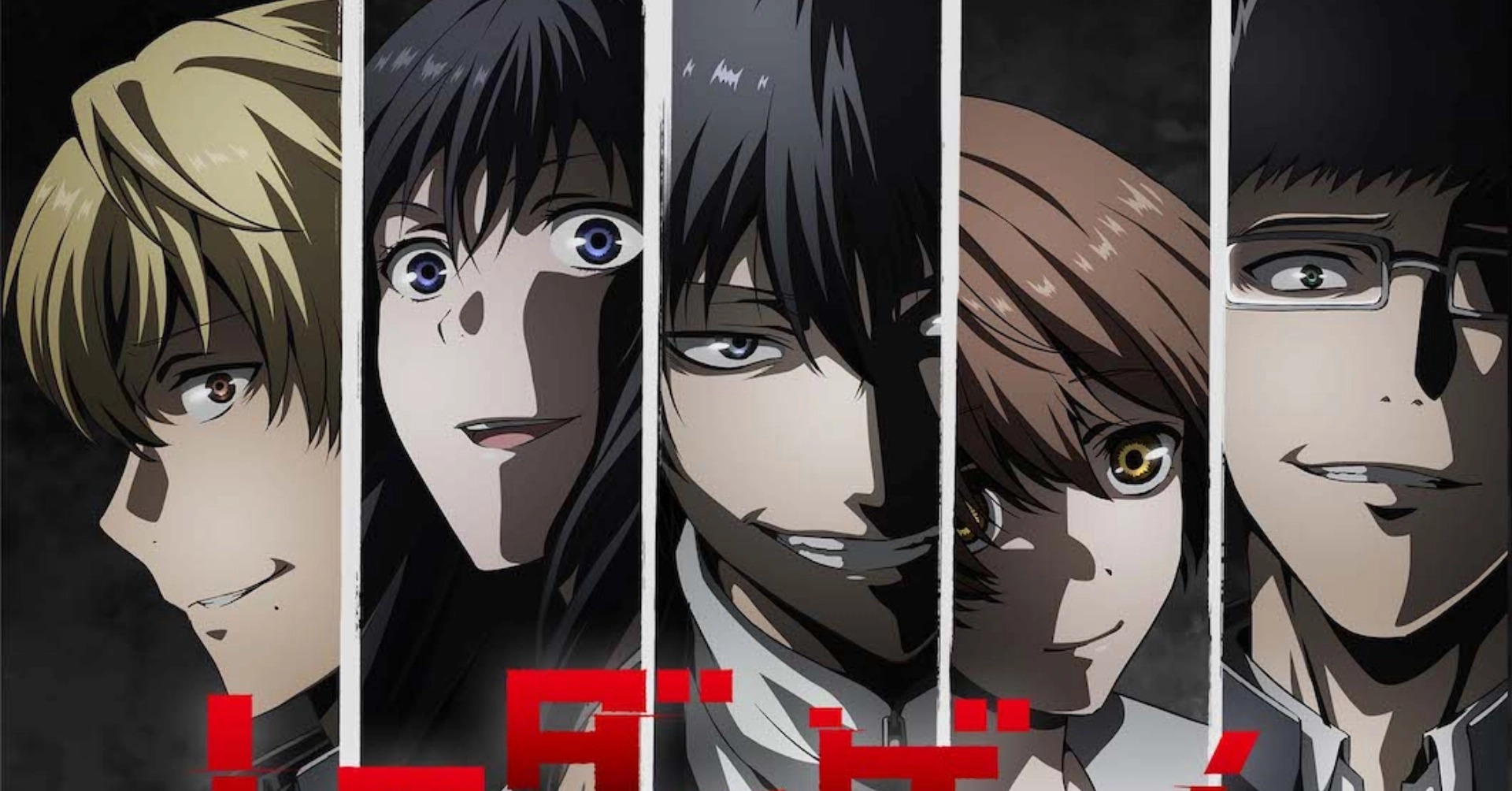 Tomodachi game is also known as the "Friendship Game". Before the anime officially aired, the live-action version was pre-published and received positive reviews from the audience, so you can stay tuned for more!
Tomodachi game Review
Tomodachi game has a story revolving around Katagiri Yuuichi and his friends. One day, the class fund is stolen and suspicions fall on Yuchi's friends. Then, they are suddenly kidnapped and wake up in a room with a puppet.
One of the five of them is a "traitor" who pushes them all into the game to keep some money. All 5 people are forced to go through different challenges and battles. Later in the game, the true nature of each person is revealed, raising the question: "Is friendship still important?".
No.8  Ya Boy Kongminh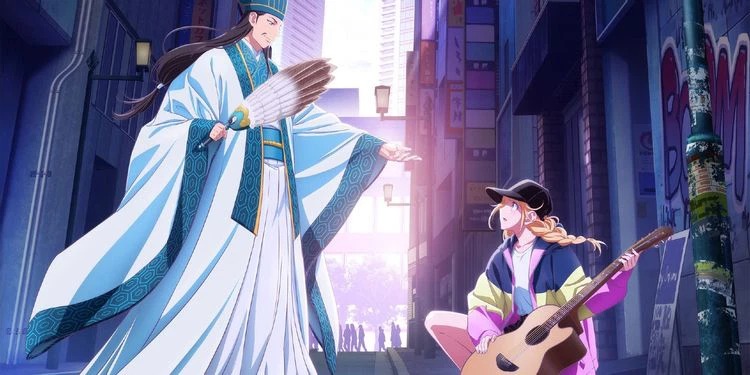 Ya Boy Kongminh also known as "Kung Minh loves to party". A humorous and accessible anime series that immediately won the hearts of the audience. After only 2 episodes aired, the anime immediately reached the top 5 for 2 consecutive weeks on the anime chart in spring 2022.
Ya Boy Kongminh Review
The anime tells about Khong Minh – a famous general and strategist in the Three Kingdoms. Before he died of illness, he was reincarnated and brought to a party in Tokyo. He decided to follow Eiko – a young female singer who wants to become an idol. Let's watch his journey to adapt to modern society!
No.9  The Rising of the Shield Hero season 2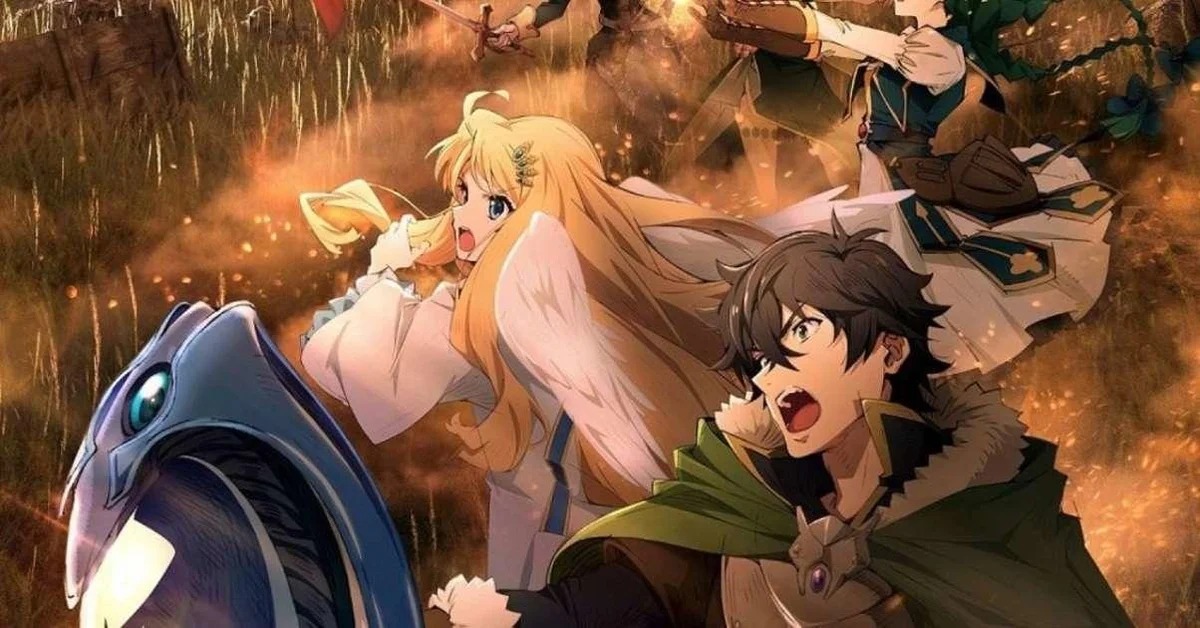 The anime The Rising of the Shield Hero is adapted from the light novel of the same name written by Aneko Yusagi. Right after the first season, the anime created a great buzz with countless positive reviews from the anime community. After that, season 2 and even season 3 were announced.
The Rising of the Shield Hero Season 2 Review
The anime is about Naofumi Iwatani, a genuine otaku summoned to a parallel world. He suddenly becomes one of the four heroes armed with legendary weapons and takes on the responsibility of saving the world. However, he was estranged because the "shield hero" was considered the weakest of the four heroes.
The guy Naofumi was even more "smeared" when he was betrayed by his companions. With nothing left to lose, he must put his faith in himself and the shield, embarking on a journey to become a legendary shield hero to save the world.
No.10  Spy x Family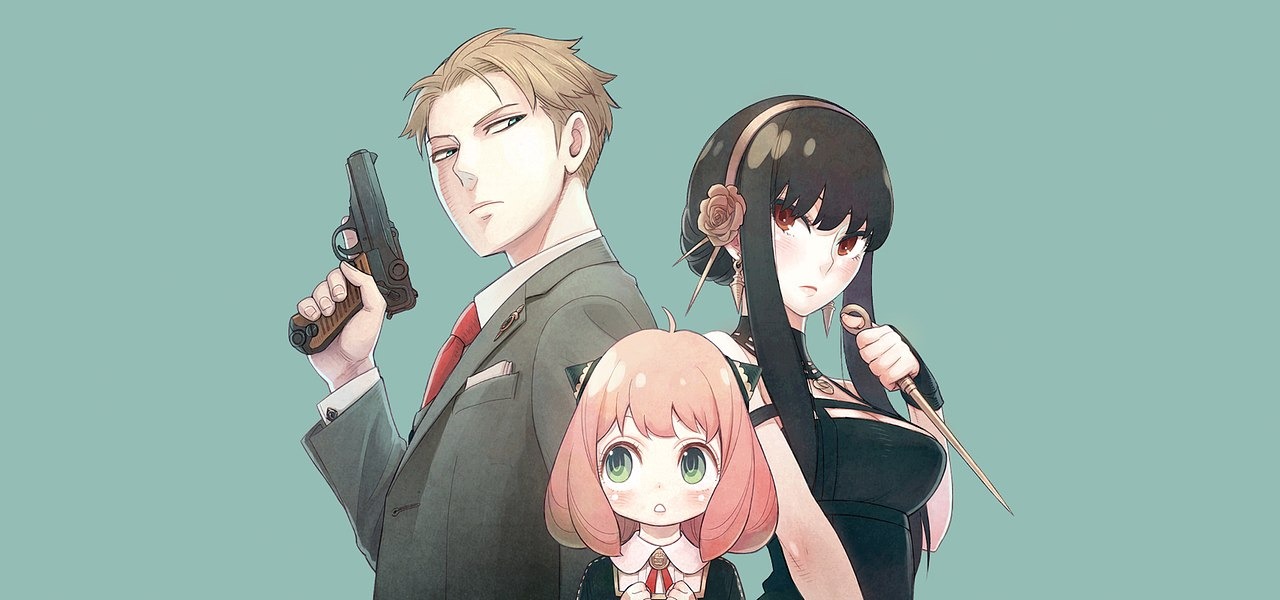 It is no exaggeration to say that Spy x Family is the most anticipated anime in early 2022. With the combination of Wit Studio and CloverWorks, the film is carefully refined in terms of images and plot but still contains many important lessons. means. So that after only 2 episodes, the anime immediately received a score of 9.09 on MyAnimeList.
Spy x Family anime content
Spy x Family is built in the context of the Cold War (1947-1991), in which there are two fictional countries, Ostania and Westalis, representing the two sides of East and West. Twilight – A talented agent of the west, he is tasked with assassinating an element in the East that is capable of endangering world peace.
However, in order to reach the target, he needs to start a family and send his child to the school the target's son attends – Eden Academy
. Taking the new identity of psychiatrist Loid Folger, he adopted the girl Anya – a psychic as his daughter and also featured Yor Briar – a notorious assassin.
The father is a spy, the daughter is a psychic and the mother is an assassin. Three seemingly unrelated people became a family. And from here, their interesting, half-laughing stories begin, accompanied by useful lessons about family affection. A fake family but the love is real!
Above are the Top 10 Anime worth watching in early 2022. Thank you for following the article,
if you find it interesting, remember to like and share!
Besides, If you are a fan of Anime, you gotta check this out!