Best Halloween costumes for couples in 2022
With costume ideas ranging from scary to funny, you'll be having so much fun at the party and enjoying some new memories! Here are the best Halloween costumes for couples to try.
Scary Halloween Costumes for couples
You can choose between a range of blood-curdling costumes: haunting movie characters or classic costume ideas for the unexpected. And if you want to enhance your Halloween costume's fright level, fake blood and face makeup can go a long way to create your killer look.
Pennywise from IT Halloween Costumes for couples
Take inspiration from IT and dress up as Pennywise this Halloween. Don't forget. The red ball is indispensable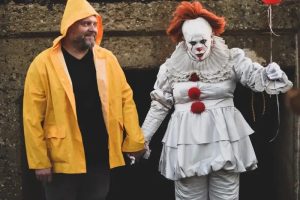 Dead Bonnie and Clyde Halloween Costumes for couples
This Halloween, dress up as one of the most iconic couples in history. Give Bonnie and Clyde a morbid make-over with bullet holes in your clothes and plenty of fake blood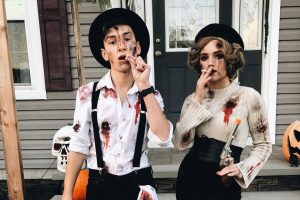 Michael Myers Halloween Costumes for couples
Terrorize your neighborhood in a Michael Myers costume. Featuring the infamous auto mechanic jumpsuit and seriously creepy mask. Don't forget a butcher knife prop to complete the look!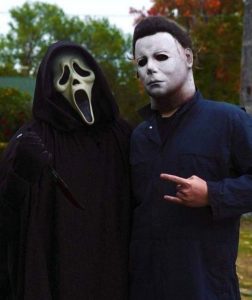 Funny Halloween Costumes for couples
You and your lover are funny people. Therefore, you like to dress up in funny costumes and laugh out loud.
While some are inspired by Halloween movies and others are easy to make yourself, you're sure to get a standout Halloween costume.
Pumpkin Halloween Costumes for couples
Try wearing a pumpkin costume and see what the result is.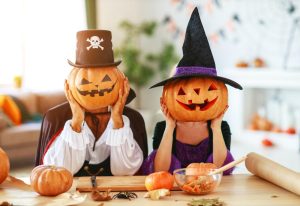 The Minions (And a BA-NA-NA) Halloween Costumes for couples
Just a yellow shirt and some jeans overalls? So great! You should have no trouble creating Minions skins. And, of course, you can go like a banana with Minions.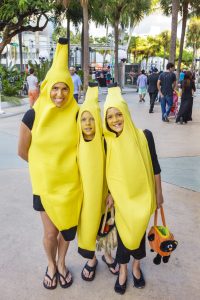 Kaonashi (No Face) Halloween Costumes for couples
Are you a fan of Miyazaki? If that's true, you obviously need to dress up as Kaonashi from Spirited Away right away.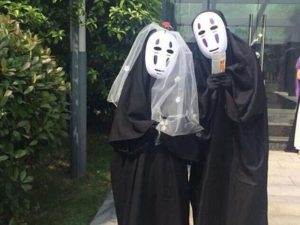 Disney Halloween Costumes for couples
If you are a fan of Disney movies, consider wearing the following outfits. It will bring all of the magic of your favorite films to your Halloween party.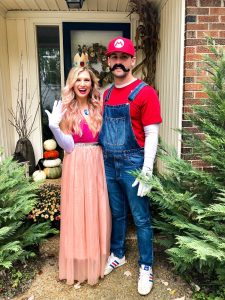 Belle and The Beast (Beauty and The Beast)
It's a tale as old as time! Steal the spotlight in Belle's iconic gold ball gown and the Beast's dashing blue coat and tails.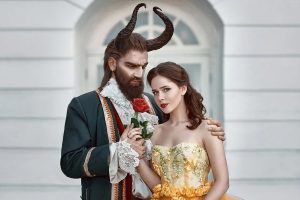 Ariel and Prince Eric (The Little Mermaid)
To prove your love transcends the divide between land and sea, you need these Ariel and Prince Eric Disney couple costumes. 
When looking at this outfit, people will see the message you want to convey.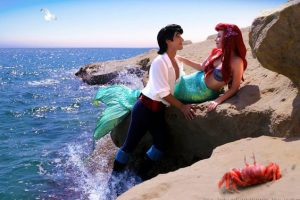 Chip and Dale (Rescue Rangers)
This look is best if you want to make your costume by hand. Simply sew or paint black and white stripes on a brown dress or shirt, and add either a face mask or makeup to mirror the character's expressions. It's that simple, isn't it?
Conclusion
The above Halloween costumes for couples are guaranteed to make your Halloween night special with your partner. No matter which outfit you choose from the above selection, you are going to look amazingly unique from any other couple at the party.
So, start preparing for Halloween right now to have one-of-a-kind costumes!
Besides, if you are a horror lover, check this out for more "terror"